An Exciting Update from the Pokémon UNITE Team!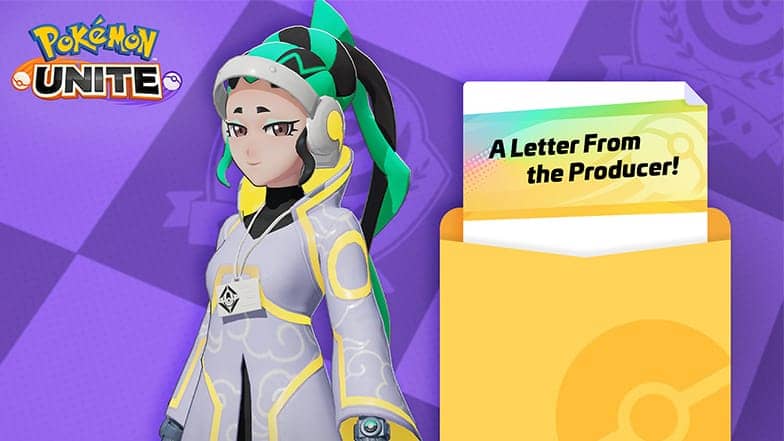 Hello, everyone,
It's been an incredible couple of months for the Pokémon UNITE team in the time since our last producer letter. We've been blown away by the strategies and playstyles that we've watched evolve over time as Trainers climb the ranks and discover new ways to victory. Players continue to impress us with the surprising talent they've shown in mastering new Pokémon and using them in ways we could never anticipate.
In addition to more playable Pokémon, there's plenty more planned ahead to make your time on Aeos Island even more enjoyable. Today, we wanted to take an opportunity to share some details on what else is in store for Pokémon UNITE.
First, we're excited to reveal that Pokémon UNITE will be joining the Pokémon World Championships in 2022! Starting this year, Pokémon UNITE teams from around the globe will have the opportunity to battle it out over a competitive season, with qualifying teams going head-to-head at our World Championships in August. We'll have more details to share soon.
In line with the Pokémon UNITE Championship series, we've continued development on a new tournament mode designed to even the playing field for competitors, regardless of their held item grades. Stay tuned, as we'll soon have more details on what Trainers can expect when this new mode launches.
We're also pleased to announce that Pokémon UNITE will soon support additional languages. Early this year, Pokémon UNITE will be updated to support Bahasa Indonesia, Brazilian Portuguese, Hindi, Russian, Thai, and Turkish. We look forward to inviting even more Trainers to the world of Pokémon UNITE through this update and through our ongoing work to support more languages.
We hope that you're all looking forward to what we've shared today about the road ahead for Pokémon UNITE. We can't wait to share more with you in the coming months as we work toward the best experience possible. And as always, we're grateful for your continued support and interest in Pokémon UNITE.
See you on Aeos Island, Trainers.
Cheers,
Masaaki Hoshino
Producer, Pokémon UNITE