Catch and Play as Wild Pokémon in Pokémon UNITE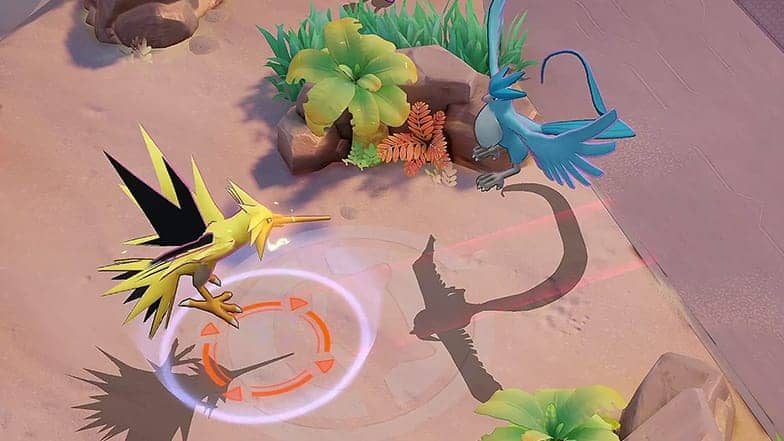 Since the inception of the Pokémon series, battling has been one of its core elements—and Pokémon UNITE puts it front and center. Now, the game is introducing yet another classic feature—catching Pokémon—with new limited-time Catch 'Em battles. Until June 26, 2022, at 5:00 p.m. PDT, players can participate in Catch 'Em battles to catch and play as wild Pokémon.
In Catch 'Em battles, catchable wild Pokémon will appear across the map at different times. Look for Electrode, Tauros, Ludicolo, Avalugg, Araquanid, and Drednaw, along with the Legendary Pokémon Zapdos, Articuno, and Regigigas. When you defeat one of these wild Pokémon, you'll catch it, and an icon representing that Pokémon will replace your battle item icon. You'll have limited time to activate this icon, but when you do, you'll play as that wild Pokémon.
When you start playing as a wild Pokémon, nearby opposing Pokémon will immediately be shoved away, giving you a moment to adjust to your new Pokémon. As a wild Pokémon, you'll have access to its basic attack and two additional moves. However, you won't have a Unite Move, and you won't be able to teleport back to your base. You also won't be able to score goals, so you'll be supporting your teammates as they score. If you're knocked out while playing as a wild Pokémon, you'll revert back to your original Pokémon.
If you're playing as Zapdos, Articuno, or Regigigas, you can use Zap Cannon, Ice Beam, or Hyper Beam (respectively) to weaken your opponents' goal zones.
Catch 'Em battles take place in a slightly modified version of Mer Stadium. The basic rules are the same as a 4-on-4 quick battle, but the shield and HP recovery effects of your team's forward goal zones will be increased. Also, after one of your forward goal zones is destroyed, a superjump springboard will appear at your team's base. You can also earn extra points by helping your teammates defeat wild Pokémon.
Catch all the excitement now in Pokémon UNITE's Catch 'Em battles!